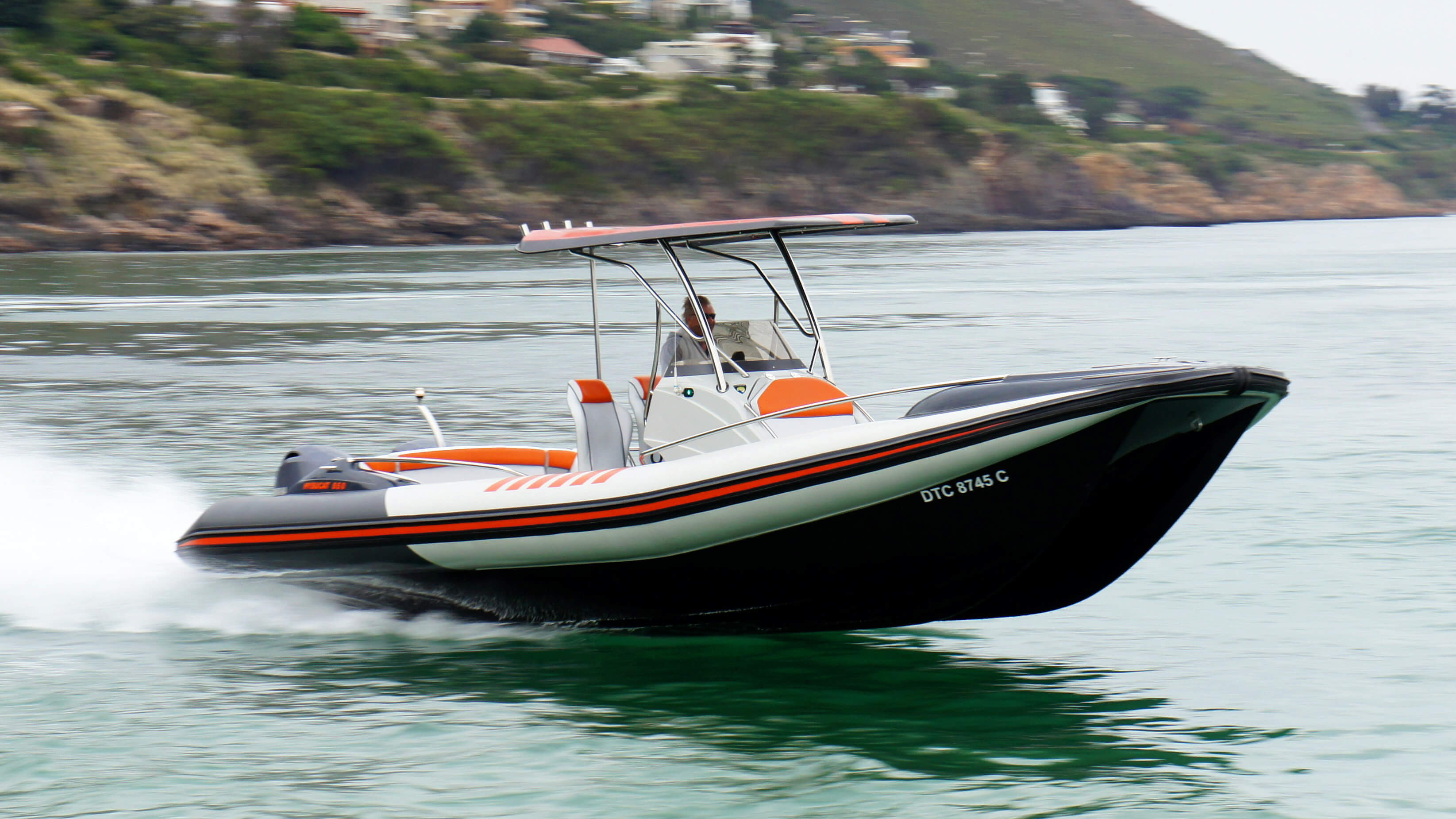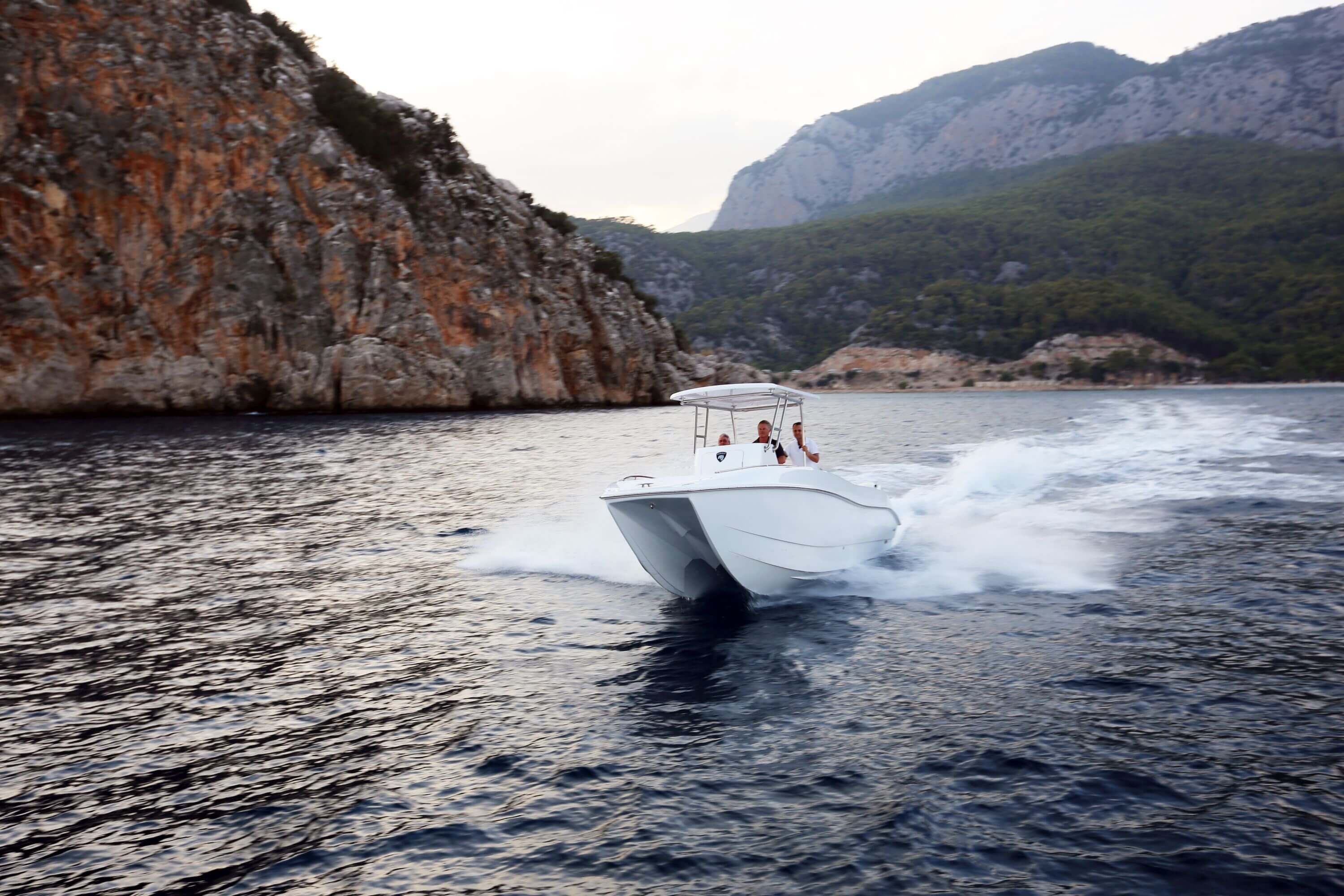 HYSUCAT HYDROFOIL BOATS AND TECHNOLOGY
Hysucat, an acronym for Hydrofoil Supported Catamaran, is the combination of a distinctively designed hull and foil incorporating hydrofoil science and technology. The Hysucat design used in center console, fast RHIBs (rigid inflatable boats) and water transport boats offers the best features of a monohull and a catamaran combined.
The hydrofoil is a wing like structure, (similar to an aircraft wing), which spans the catamaran hulls just below the surface of the water, parallel with but not protruding below the hulls. Like an aircraft wing, it has a streamlined profile form which when water runs over and below it, creates pressure differences on the upper and lower surfaces. With a parallel flow over the wing (foil), pressure is negative on the top surface and positive on the lower surface and this generates force L, (called "Lift") vertical to the inflow and a drag force D (called "Drag"), parallel to the inflow. Such wings are used on aircraft wings, propeller blades, pump blades, fan/turbine blades and Hydrofoil Craft.